~~ About ~~
.
The Adventures of Dayton Barnes
Our story takes place in Tandoville, a small, country town with approximately 500 residents, located in the Southern Plains of the central USA. It has four seasons and temperatures that range from 0-100 degrees.
The landscape is hilly. Many people have large acreages. The railroad runs along the edge of town. There is one gas station, one small grocery store, a tiny post office, and one little restaurant, all located on the two-lane highway that goes through town. The kids ride the bus to and from school, which is in Tandoville, but also has kids from surrounding towns.
DAYTON AND HIS FAMILY
Dayton Barnes will be 13 years old on August 1st. He will be in 8th grade, this year. He lives with his family in Tandoville. Sometimes, his friends call him "Day" in a hurried situation, but he normally prefers his full name to be used.
Dayton loves to: swim, go fishing, ride his bicycle, play football and baseball, create gadgets, and sometimes, he gets into a little trouble when he gets curious.
Dayton and his friends play football and baseball in Mr. Colson's pasture up the road. They have the old man's permission, as long as the cattle are staying in one of the other pastures at the time. The boys usually try to clear the field of cow patties before playing.
Dayton's favorite subjects in school are shop and history, but he's a natural math whiz.
Dayton's parents are Jay and Paula Barnes. They own 5 acres.
Jay owns "Jay's Used Car Sales" that is on part of their property. He usually has up to 10 cars on the lot at a time. He also does auto repairs for locals and anyone who breaks down on the highway. He is an honest man who wants his sons to be honest, too. He is often working on the used cars in the shop behind the sales lot. He can be hazardous to his own health. He always sends the boys to Mom when they have problems. His brain only works on cars.
Paula likes to garden, cook, and sew. She doesn't work outside the home. She likes making treats for the kids and their friends. She's the mom on the block.
Clayton, age 10, is Dayton's little brother. He's in 5th grade. Clayton often tells secrets about things he overheard. Sometimes, they help. Sometimes, they cause trouble. Clayton is allergic to cats, always sneezing and wheezing when they are around.
Howler – Dayton's dog. He's half beagle, half mutt and usually follows Dayton everywhere. When he gets in the pasture and bays like a hound, he annoys the cattle, which irritates Mr. Colson.
DAYTON'S BEST FRIENDS
All are 12-13 years old and average build, unless noted.
Jamey Stone – straight black hair, blue eyes, fastest runner. Keeps a collection of live critters on his back porch. He lives across the road from Dayton.
Zander Marshall – unruly brown curly hair, big dimples in his cheeks from smiling so much. He catches the football (or baseball) with ease. The boys often wish more of them had "Zander hands."
Luke Davis – buzz-cut brown hair, brown eyes, a few pounds overweight. He plays center on the pasture football team. His bike is a bit dinged up from careless handling.
Decker Robson – bright red hair, green eyes. Always friendly to people and gentle to creatures. He owns a couple of black horses, Jake and Drummer (who stamps his feet a lot). The kids like to go fishing in "Decker's pond" and are allowed to keep the fish they catch.
Eddie Lane – curly blonde hair, blue eyes, quarterback on the pasture team, chews on peppermint sticks and beef jerky. His family has a farm next to Dayton's family.
SOME OF THE OTHER KIDS IN THE AREA
Zinnia Marshall - Zander Marshall's sister. She is one year older than Dayton and Zander.
Zebediah "Zeb" Marshall - Zander's 17-year-old brother. He's on the school football and basketball teams (the Tandoville Tornadoes) and always has an answer for everything, even if it's not right.
Dana Robson - Decker's sister who is one year younger than him. Dayton really likes Dana.
Victoria Lane - Eddie's sweet little sister (age 10), who is in Clayton's class in school. She often comes over to play with Clayton. She also has a "little girl crush" on Dayton, who understands and plays along when he has to.
MORE GROWNUPS
Mr. Colson – When any of the kids refer to him, he is "Old Man Colson," but when they speak to him directly, they call him "Mr. Colson." He is in his 60's and has white hair. He has twenty or thirty head of cattle and a few milk cows. Most of the area folks get their milk from him. He's a nice man that can take on a grumpy mood once in a while, especially if Dayton's dog gets in his garden or stirs up the cattle, but he is usually pretty easy to get along with. The kids like to play football and baseball in one of his pastures.
Mrs. Colson -- She likes to bake for the church's bake sales and she is sometimes known to be active in other church activities.
Mrs. Davis (Luke's grandma) runs the restaurant, Ma's Vittles.
Mr. and Mrs. Marshall (Zander's parents) own and run the small grocery store.
Leroy Stone / Mr. Stone (Jamey's dad) runs the gas station.
Hank drives the school bus. We never know his last name. He's just Hank, a really cool 30-year-old that everyone likes.
AND THE LAW
Sheriff Chuck Collins - Elected due to hard work and devotion to the people in his county. He's very modern and open to newfangled gadgets, especially if they'll help the department in some way.
Deputy Joe Porter - The deputy who quit smoking (to make his wife happy) and still has cravings for a cigarette. He chews on a pen, straw, piece of gum, or whatever else he can find to keep busy and settle his nerves.
We hope you enjoy our new series of adventure books.
Let us hear from you! Click on the mailbox, below.
.
HOME
SUBMIT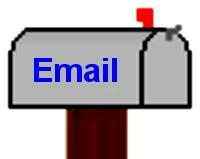 THE ADVENTURES OF DAYTON BARNES
©Renee' La Viness
Author photos used with permission.